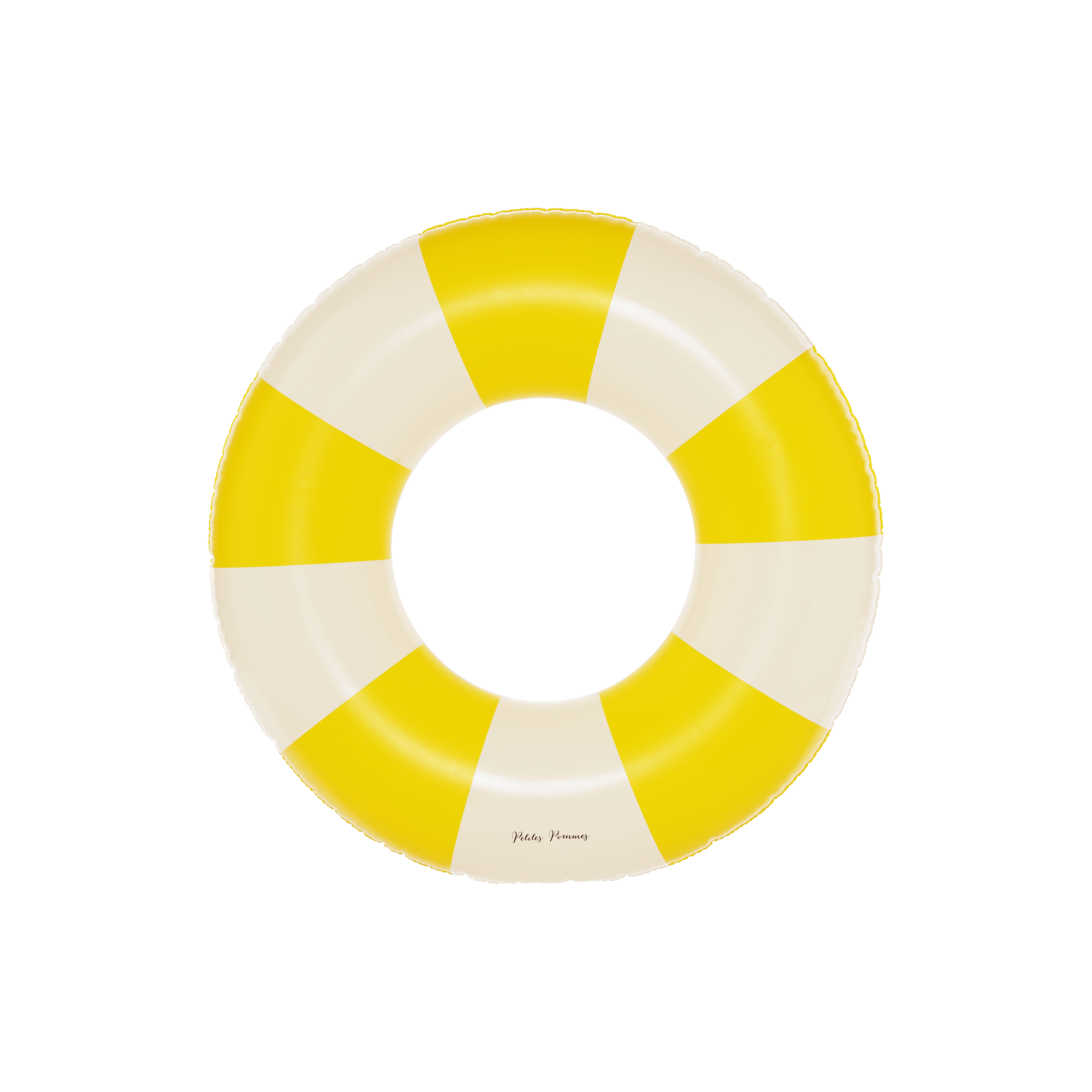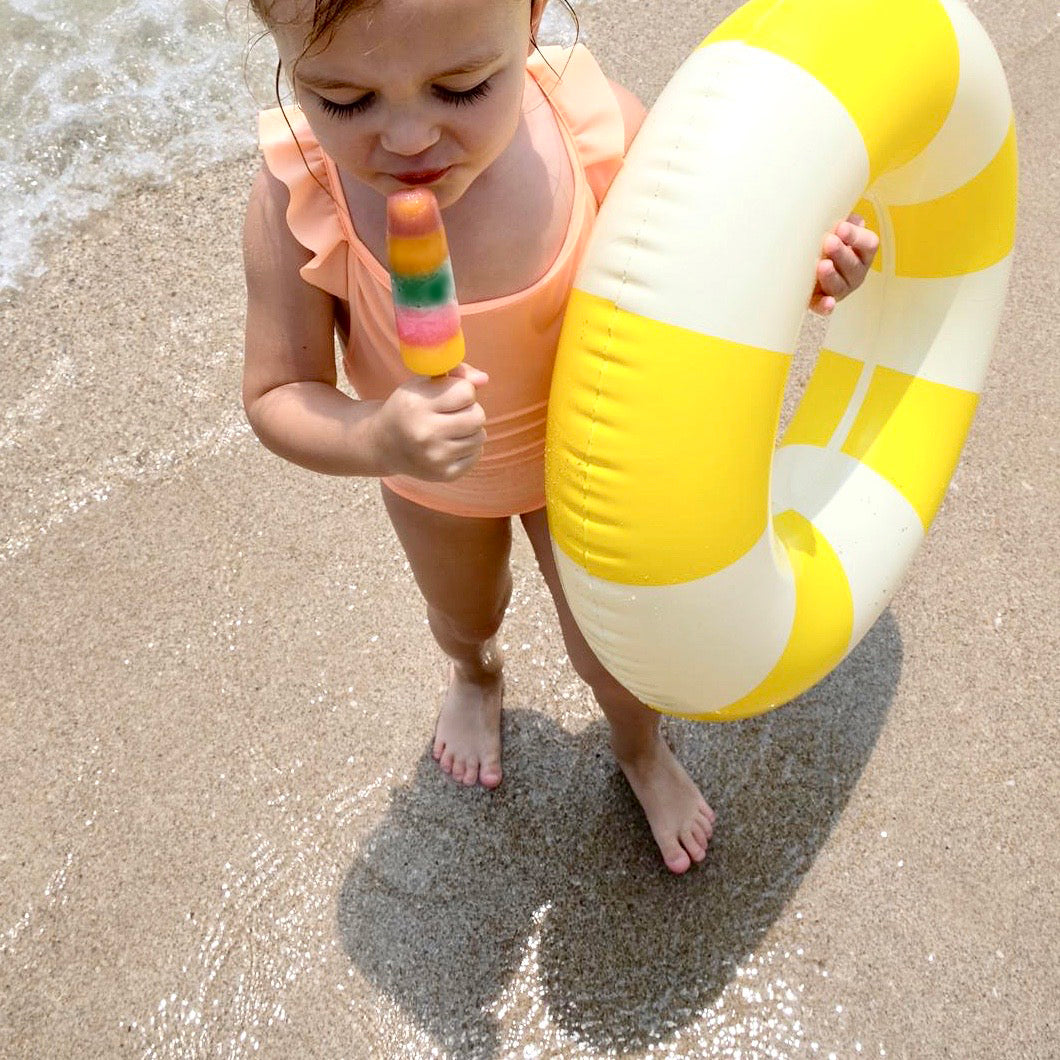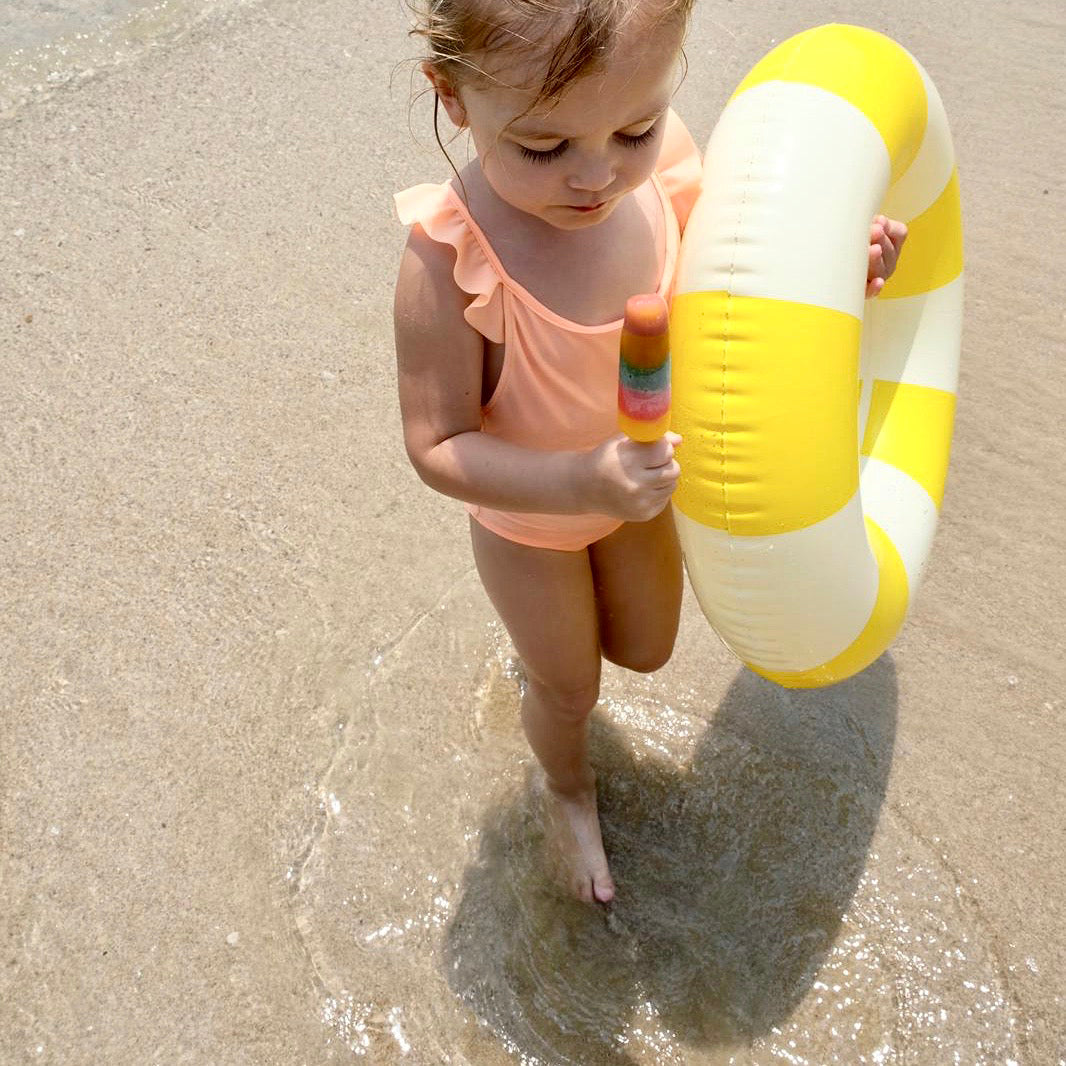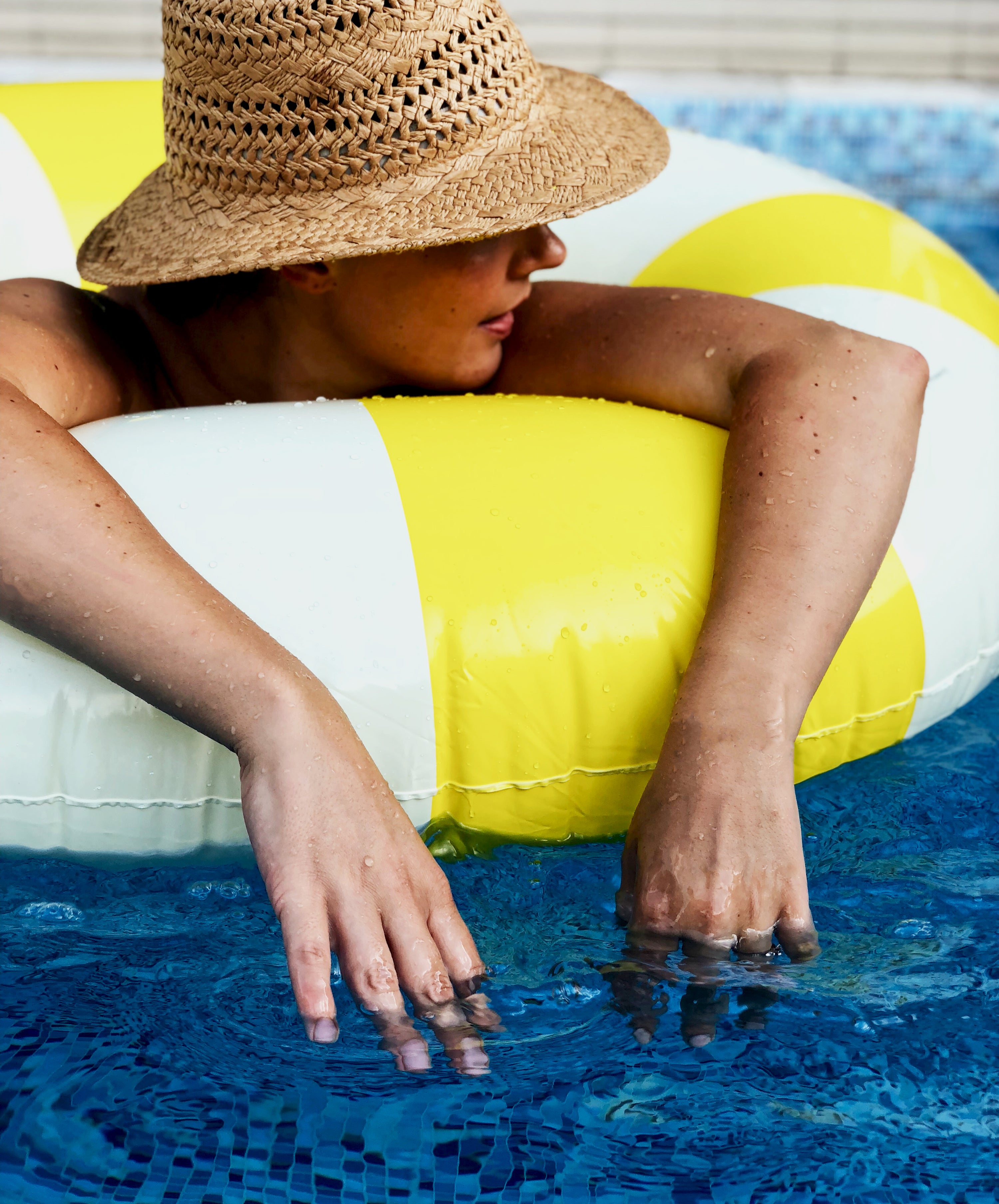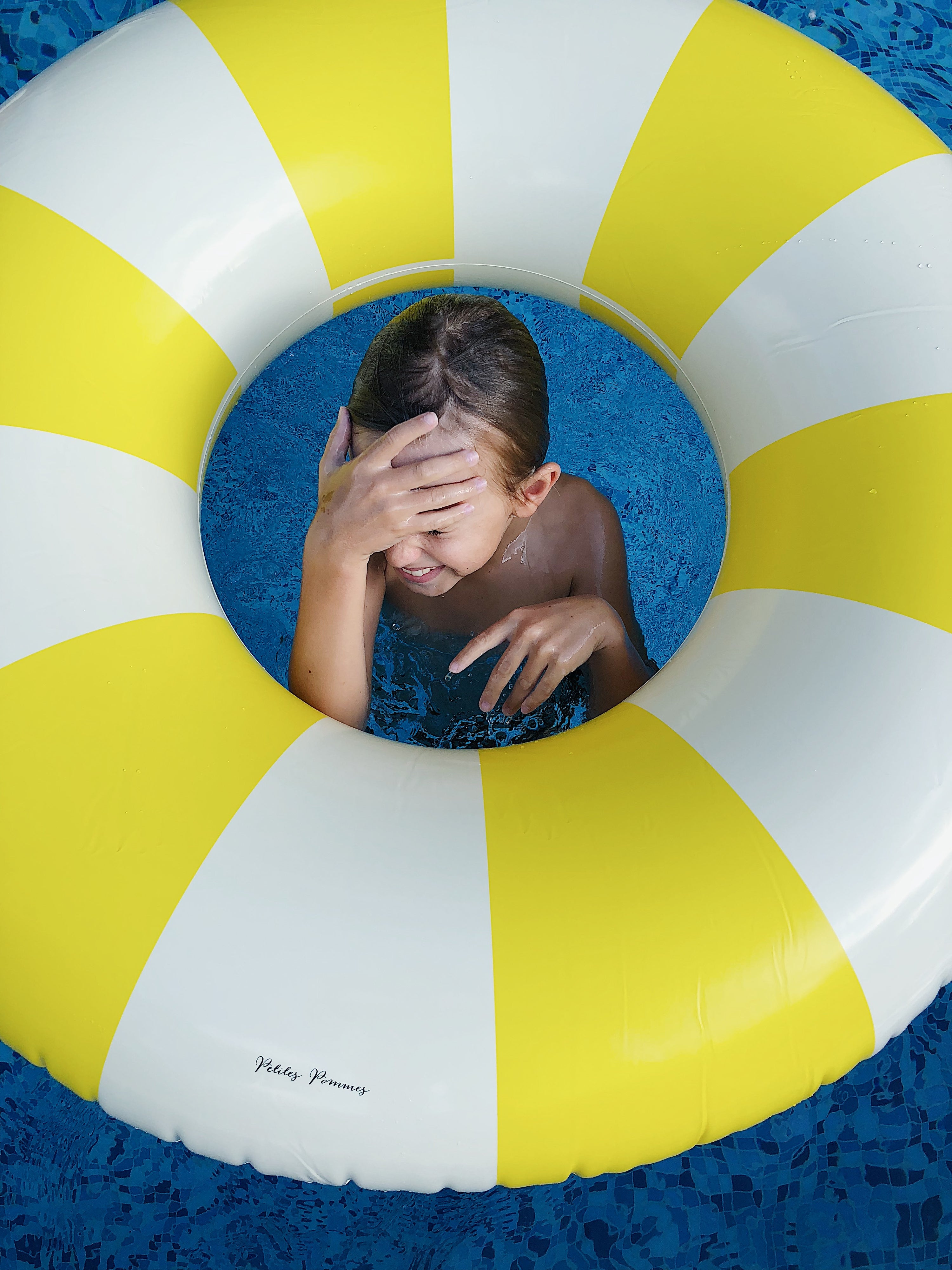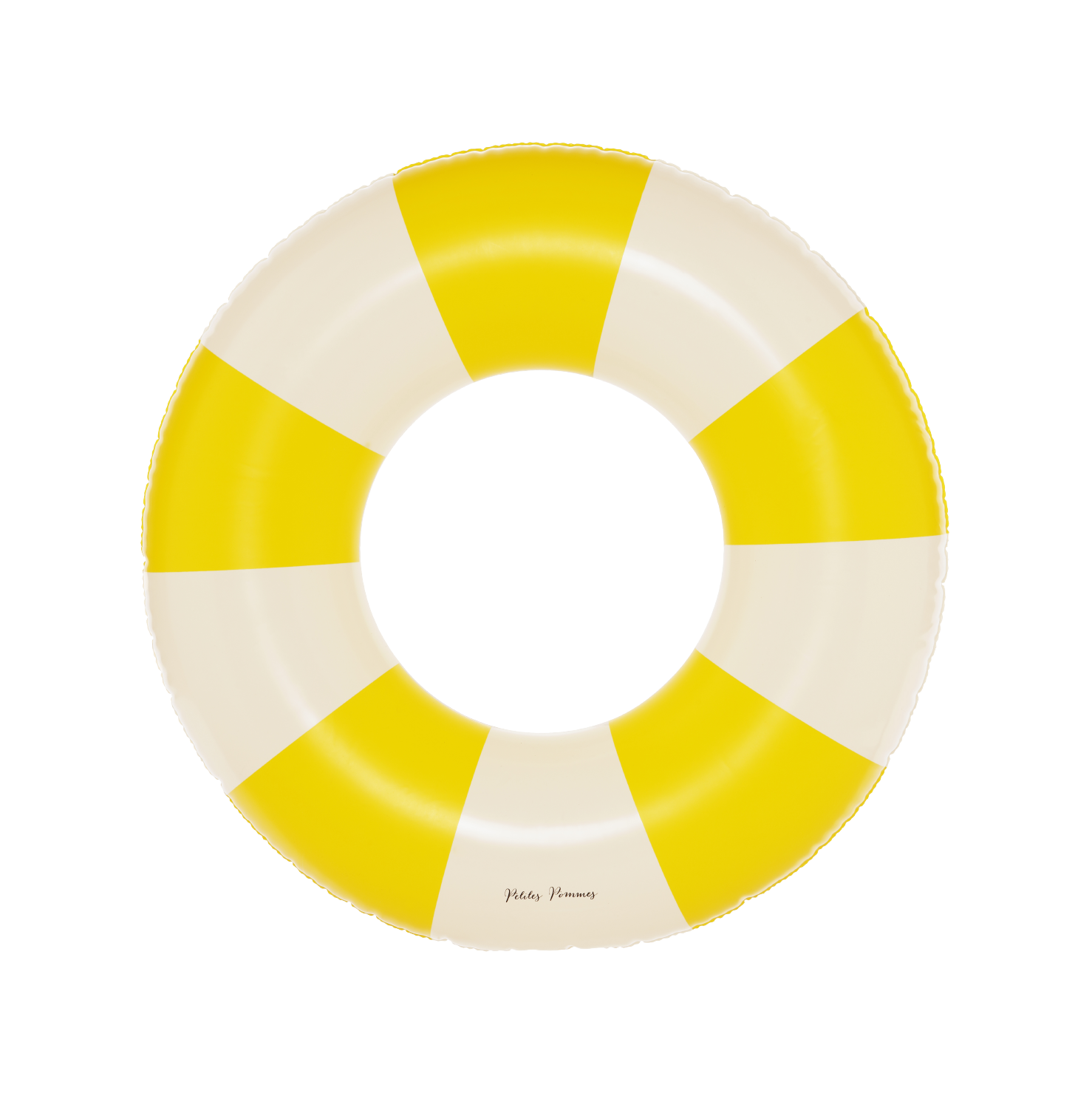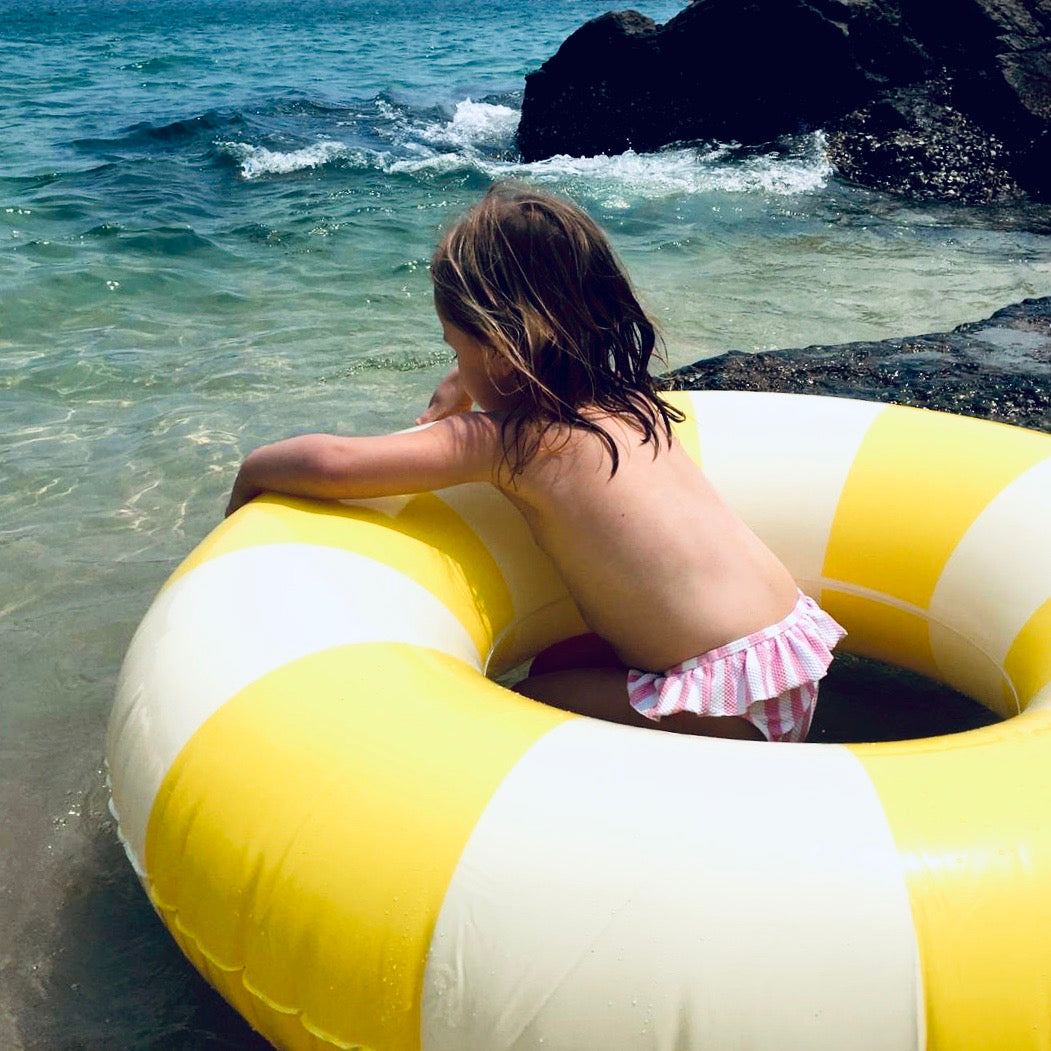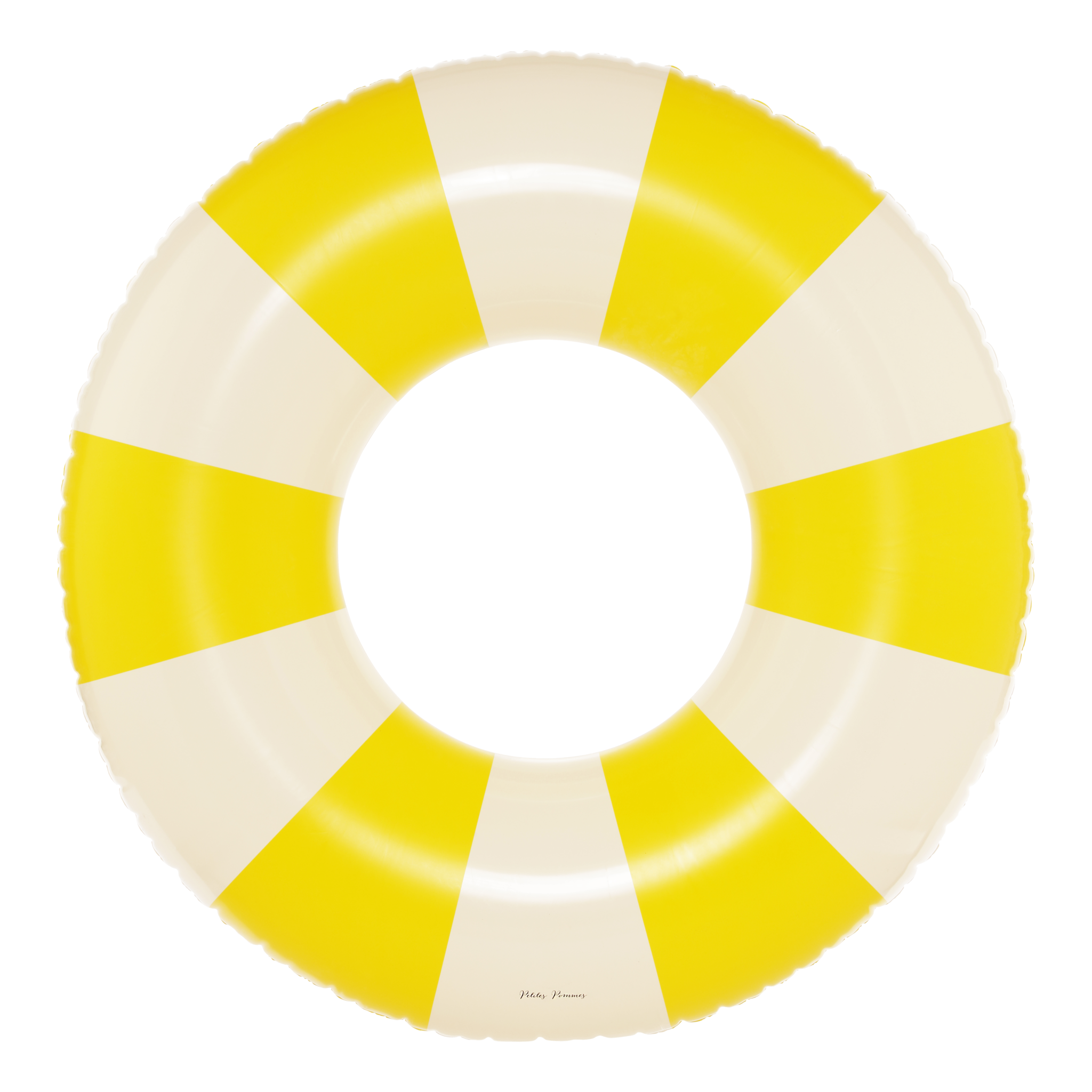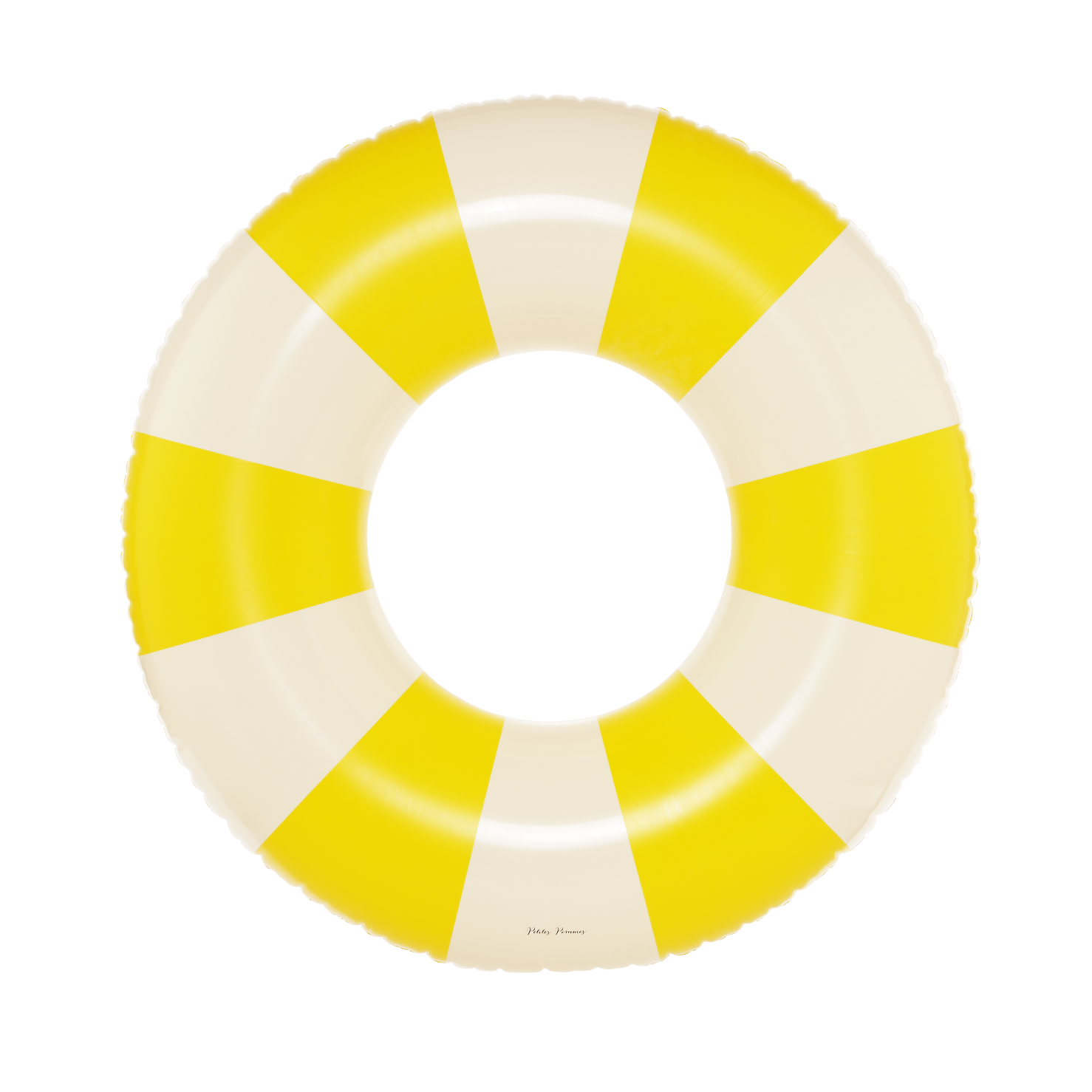 The Petites Pommes swim ring is a reborn childhood classic - made with the attention to detail we have strived to make it last for seasons. Our characteristic striped floats come in 4 different sizes for toddler to adult, and in a range of beautiful colours to complete any summer look!
Can you picture the smell of lemons in a Sicilian garden? The taste of a fruity popsicle? Nothing shaded or faded here – the Limonata is 100% yellow. Hot summer days are sometimes best matched with nothing but bright, happy colours.
DO YOU SHIP WORLDWIDE?
Yes, or at least almost to anywhere. Should your shipping destination not be listed at checkout, just send us an email at customercare@petites-pommes.com and we'll try to find a shipping solution for you!
WHEN IS MY ORDER DISPATCHED?
We always strive to dispatch orders within 24 hours, and if you order before 12:00 CET, we might even be able to get your items shipped out the same day. But, please expect a little longer leadtimes during weekends and holidays.
HOW DO I CHOOSE THE SIZE?
For more information regarding the fit of our products and sizes, please visit our size chart. Now, choosing the right colour will be the tricky part!